Restaurant custom wine cellars.
High end aesthetic. Grounded approach.
Wine is a critical element of a high-end restaurant. Heritage Vine works worldwide with the top sommeliers and restaurant owners to create wine cellars in restaurants that showcase the wine itself.
We have designed custom wine cellars at the top restaurants in Chicago, Florida, New York, San Diego, Washington DC, Los Angeles, and Phoenix, as well as other locations here and abroad. Heritage Vine takes the time to listen to your vision, designing a custom wine cellar to enhance your dining establishment.
Heritage Vine offers a variety of tasteful, elegant and eye-catching wine displays for wine stores. We work hand in hand with the wine store owners to engineer displays that will showcase each wine to its full potential.
Heritage Vine has designed and installed wine rooms, wine walls, and wine lockers for some of the top country clubs in the world. Whether your country club desires to showcase the fine collection you have or create a revenue stream with custom wine lockers, contact us to design an elegant solution that best fits your needs.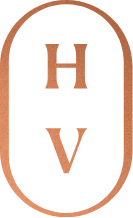 What would you like to create?
Let's talk about your vision.