Custom wine cellars that capture your unique architectural and artistic vision.
Our team of industry-leading, wine cellar experts bring form and function to your vision, crafting custom-designed wine rooms for businesses and homes in the US and worldwide - installed with minimum fuss.

No two are the same. Our innovative, custom wine cellar designs enable you to protect your investment, create a unique, functional piece of art, and truly enjoy your collection.
Download our residential wine cellar lookbook — showcasing our favorite custom residential cellar projects.
Client testimonial
"We are thrilled with the final result of working closely with Jamie and the Heritage Vine team on our custom wine room. Their unmatched creativity and the immediate connection we felt from the start made this project truly special. They understood our vision and design, creating a beautiful space that is not only visually stunning, but functional and fun. The ability to completely customise our wine room right down to our own personal touches adds to the sentimental value. Thank you Heritage Vine for creating a wine room that is beloved by our family." Karen Ippolito
At the crossroads of tradition and innovation is a magical place where the very best custom wine cellars are created.
Today's restaurants, wine stores, commercial venues and country clubs demand a highly customized wine storage solution that melds style with functionality. At Heritage Vine, we pride ourselves at being real innovators in commercial wine cellar designs.
Download our commercial wine cellar lookbook — showcasing one of a kind commercial wine rooms that turn heads.
The quality of our craft reflects the hard work we've invested to reach this level of artistry. An energetic group of relatable problem solvers, the Heritage Vine difference is that we listen to your ideas, craft your unique vision, install your custom wine cellar with as little impact as possible, and genuinely thrive on your satisfaction.
A truly custom experience.
We pride ourselves on being the best custom wine cellar designers in the industry and have been recognized worldwide for our outstanding, innovative, forward-thinking designs and implementations.
Our work has been featured in the Wall Street Journal and the New York Post. We've also been awarded "Best of Houzz" for both design and client satisfaction on numerous occasions. We would love to help you create the custom wine cellar of your dreams.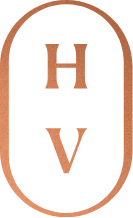 What would you like to create?
Let's talk about your vision.